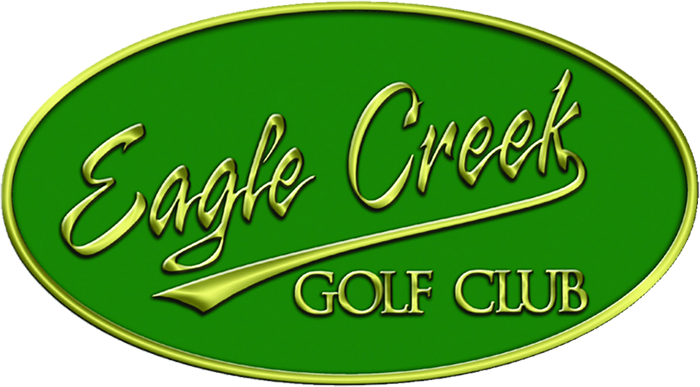 Thank you for your player entry for tomorrow's Claret Junior Tour competition at Eagle Creek GC in Orlando.
The venue details are, Eagle Creek Golf Club, 10350 Emerson Lake Boulevard, Orlando, FL 32832. 
We are delighted to attach below tee times, pairings, player tee box yardages and player flights.
First tee time tomorrow will be 1.30pm and groups will depart at 8-minute intervals. We ask that all players are punctual and make their way to the tee 10 minutes before play for player introductions and a short local rule briefing.
This is an 18-hole stroke play event ranked by GJGR ( Global Junior Golf Rankings) and iWanamaker player rankings.
On arrival tomorrow please check in with Fiona at our Player Registration Area which will be signposted . Registration will be open from 11.30 am. We will confirm your tee time and on course contact info and then direct you to the ProShop where you can collect range balls and, if required, rent a golf cart. Golf cart rentals at this venue are priced at $30 plus tax.
Please note that at all CJT events players can use golf carts. Cart may be driven by player if he/she is aged 15 and over and holds a drivers license or cart may driven by an accompanying parent.  Alternatively if you wish to do so you may choose to walk the course. Whatever choice you make please ensure you maintain a steady pace of play and keep up with the group in front at all times.
Caddies are permitted for this event only for players aged 15 and under. Electronic devices which assist with yardages are also permitted for this event.
It is essential that we have a contact number for every player out on the course for safety reasons, and in the event we need to message/advise of any incoming weather issues that may force you to take temporary shelter. As the weather right now can be unpredictable please be prepared for it. Bringing wet weather gear/umbrella is always a good idea just in case!
We will provide bottled water on the 1st tee only. Please note water is for players only. Please bring additional water, energy drinks and snacks and remain hydrated at all times during the competition.
We will score tomorrows event using the CJGT golf online scoring app. If you are attending your first tournament with us please download the app by searching your app store for CJGT and register using the player name. The app is always free to use for players scoring. You can then search for the event and you will see that all players are already loaded in tee time format. The app is very easy to use and if you do need any assistance, please speak with a member of staff in advance of play tomorrow.
As always, we will be operating a nearest-the-pin competition tomorrow (sponsored by Edwin Watts Golf ) for all players with a sponsors prize for the winner. Hole number 17 will be used tomorrow for Nearest The Pin and all reporting of distances by players for this additional competition will also be input into the iWanamaker scoring app following play of that hole.
Please note that the use of the iWanamaker scoring app is NOT optional for this tournament. It is a requirement that ALL player scores are loaded into the app following each hole played. The app logo in your app store looks like this:
We will also suggest that you keep and complete an additional paper card. We ask that you keep this for your own use and do not swap it with any other player. The paper card is necessary to do a double check of scores if any discrepancies are found in the app following play but ONLY the scores you enter into the app and verified by player and scorer prior to final submission will be accepted.
This tournament will be ranked by GJGR and iWanamaker rankings. All scores are submitted directly to them following the conclusion of each tournament event.
IMPORTANT NOTE on SCORING:
Players please remember your score is YOUR responsibility. If another member of the group you are playing with agrees to submit everyone's scores into the app that is acceptable however it is still YOUR responsibility to check these scores are input correctly with him/her BEFORE they are finally submitted. Often the fastest way to check is to ensure you have your own copy kept on the paper scorecard as a back-up.
All players will be grouped into age-based flights and players will play from appropriate age-based yardages. A Claret Junior Tour winner's medal will be presented to the lowest scoring player in each flight. If necessary extra hole play-offs will be used to decide a flight winner and the number of holes and location will be advised prior to the play-off commencing. If after the agreed number has been reached if players are still tied the winning medalist will be decided by a chip-off or putt-off (playoff final decider) at an agreed green side area.
IMPORTANT NOTE REGARDING PLAYER YARDAGES:
Please be advised that we set player yardages based on player age. On some occasions we are asked by player/parent or coach to INCREASE a player's total yardage. We fully understand that some players may prefer to play from further back and we are happy to support these requests as long as they are made prior to arrival on the first tee. All requests should be made at Player check-in stage or earlier. Requests must be made by either Player, Parent or Coach. Under no circumstances will we consider player requests to play shorter yardages than those we have set.
As each flight group finishes we will have a brief medal presentation at a convenient area close to the finishing hole. If you are able to, please show good golf sportsmanship and support all of the medal winners at the presentation of the flight you are competing in if you are able to stay and do so.
Thank you for your support and we look forward to welcoming you all to this Claret Junior Tour event tomorrow.
The tee times and further info are listed below. Good luck to all of our players and we hope you enjoy a great day with us at Eagle Creek GC. Our contact details if you require to message us or call prior to play is: 716 436 8691(Keith)
Tee times and Pairings: All play is from Tee 1

.
| | | | | |
| --- | --- | --- | --- | --- |
| GAME | TIME | PLAYER | TEE/YARDS | FLIGHT |
| | | | | |
| 1 | 1.30 PM | MATTHEW BARRY | WHITE/6841 | OLD COURSE FLIGHT |
| | | SEBASTIAN GONZALEZ | WHITE/6841 | OLD COURSE FLIGHT |
| | | | | |
| 2 | 1.38 PM | DONALD GUBER | WHITE/6841 | OLD COURSE FLIGHT |
| | | EMIL COLLADO | WHITE/6841 | OLD COURSE FLIGHT |
| | | SHANE TRESS | WHITE/6841 | OLD COURSE FLIGHT |
| | | | | |
| 3 | 1.46 PM | JACK SCOTT | WHITE/6841 | OLD COURSE FLIGHT |
| | | GRADY LOGAN | WHITE/6841 | OLD COURSE FLIGHT |
| | | ISAAC KANG | YELLOW/6362 | JUBILEE COURSE FLIGHT |
| | | | | |
| 4 | 1.54 PM | DELANEY SILLAWAY | BLUE/5875 | OLD COURSE FLIGHT |
| | | KATE YAREM | BLUE/5875 | OLD COURSE FLIGHT |
| | | NATALYA PALAZZOLO | RED/5305 | JUBILEE COURSE FLIGHT |
| | | | | |
| 5 | 2.02 PM | BANYAN WHITAKER | YELLOW/6362 | JUBILEE COURSE FLIGHT |
| | | AYDEN ROBINSON | YELLOW/6362 | JUBILEE COURSE FLIGHT |
| | | ALEXANDER PENDRY | YELLOW/6362 | JUBILEE COURSE FLIGHT |
| | | | | |
| 6 | 2.10 PM | LINCOLN NASCIMENTO | YELLOW/6362 | JUBILEE COURSE FLIGHT |
| | | TYLER BUDILL | YELLOW/6362 | JUBILEE COURSE FLIGHT |
| | | WILL SOMERS | YELLOW/6362 | JUBILEE COURSE FLIGHT |
| | | | | |
| 7 | 2.18 PM | HARRISON CRAIN | YELLOW/6362 | JUBILEE COURSE FLIGHT |
| | | AIDEN SKROCKI | YELLOW/6362 | JUBILEE COURSE FLIGHT |
| | | AJ SIMS | YELLOW/6362 | JUBILEE COURSE FLIGHT |
| | | | | |
| 8 | 2.26 PM | ALEK MERRELL | RED/5305 | NEW COURSE FLIGHT |
| | | RHETT KIRKLAND | RED/5305 | NEW COURSE FLIGHT |
| | | CHASE EBBERT | RED/5305 | NEW COURSE FLIGHT |
| | | | | |
| 9 | 2.34 PM | REAGAN SMITH | RED/5305 | NEW COURSE FLIGHT |
| | | DAVID CHEN | ADJ. RED/5000 | NEW COURSE FLIGHT |
| | | LEVI LEDDY | ADJ. RED/5000 | NEW COURSE FLIGHT |