You have reached the newly updated website of Fiona and Keith McColl's Junior Tour, now known as The Claret Junior Tour. All content on this website is the acquired property of The Claret Junior Tour.
*Disclaimer – Please be advised that our events should NOT be confused with any other Junior Tour referring to itself as The Highlander Junior Tour. We are no longer involved with any golf tour bearing that name. We apologize for any confusion caused by this and wish you to be aware that we, and they, both take a VERY different approach to Junior Golf Development. We do not want anyone to confuse both or believe we are in any way similar in what we offer. If you have questions and want to know the key differences we welcome the opportunity to discuss these points. Please email me personally at keithcmccoll@gmail.com
*IMPORTANT* Disclaimer: We wish make it very clear that while our own personal background(s) and golf industry experience were predominantly gained through working in the golf industry in St. Andrews, Scotland we do NOT have any association, nor are we in any way representing or enjoying any business relationship with, any other golf industry organization from, or based in St Andrews, Scotland including, but not limited to, The R&A (The Royal and Ancient Golf Club) or St Andrews Links Trust.
Fiona and I are both thankful and personally grateful to have enjoyed a long working association with both of these organizations in our time prior to our arrival in the USA and we hold these Iconic golf entities in the highest regard possible. We would never wish to, or expect to, in any way benefit from any suggestion to the contrary and we hope this disclaimer makes that abundantly clear to our own clients. If you require any further clarification on this point please email me personally at keithcmccoll@gmail.com
Welcome everyone to our brand-new look, a fresh new 2022 season and a commitment and promise from Fiona and I that it is our intention to make this season our best one yet!
The latest logo might be a little different to last year but we think it does a great job of reflecting the things that we do a little bit different from others and we think it captures well our own history in golf and the great game itself, first played in Scotland more than 600 years ago! 
For many we will always be THE Highlanders. The name originally came about as it reflects both our own personal birthplace and that of the game. Those of you who know us already will know we are fiercely proud of the fact that our ancient game began in Scotland almost 600 years ago. We are also extremely proud to now call Florida and the USA home and we think there really is no better place to be living and working, with our junior golfers, to help the future of our great game to thrive.
Over the last couple of years, as the original Highlander Junior Tour, we are pleased to recognize that we've managed to gain a bit of a reputation in junior golf for being a little different. 
We hope, if you've had the chance to play in any of our major championship events, that you enjoyed the unique atmosphere created by our award-winning bagpiper who plays as each of our major championship attending competitors completes the final hole of play. As you will see from our new logo above we have clad our bagpiper in the deep red Claret and Yellow Tartan of the ancient Stewart Clan who originate from the Highlands of Scotland . This is Fiona's family Clan and we are pleased to recognize it in our new logo.
Bagpipes and golf are an ancient and loved combination by many and our new branding now reflects this fact.
While we do of course hope that you like the logo we've come up with, our 2022 season, is really only about ONE thing. Junior Golf, and providing you, once again, with the very best tournament opportunities at great and supportive venues that will allow you to challenge yourself as a young golfer and develop into the player you would hope to be. Some of those venues will be regular existing ones from 2021 but we are already working hard to ensure we can bring you lots of new venues to play in the year ahead!
Some things will be as before. All of our single day 18-hole events will continue to attract ranking points from GJGR (Global Junior Golf Rankings) and our 36-hole events will attract ranking points from both GJGR and JGS (Junior Golf Scoreboard). There will be some changes made to our operation this year BUT rest assured though we are not planning on changing the things that work well, only improving those tournament day things that we think need improved and freshened up!
Over the last two years we've made some great friends and we've enjoyed watching some incredible junior golf with you and your junior players. We have SO many great memories and we are very, very proud of each and every young player who shows immense character and spirit to compete in what is arguably THE toughest sport of them all!
We do hope you will join us once again during 2022 and allow The Claret Junior Tour to play our part in your junior players development as each of them takes their next step on their personal golfing journey.
We are open 24/7 here for player registrations. Please check back often and save the website link we will send you as we add to this list over the next few weeks. Thank you for your support.
Keith and Fiona McColl
---

When: Saturday May 28th 2022. Tee Times from 1.30pm

Where: THE RESERVE at ORANGE LAKE, KISSIMMEE, FL

Note: 18 Hole Stroke-Play Competition (All players will be placed into age based flights) Lowest scorer in each flight receives an exclusive Claret Tour Medal Award.
This event is ranked by GJGR (Global Junior Golf Rankings)
Members price $50 and Non Members $65 INCLUDES CART and Range Balls 
Please Note: This is a RED 2-FREE Tournament CREDIT required venue for members.
(If you wish to use a FREE Tournament Entry Credits please notify us on the entry registration form) 

The Reserve At Orange Lake
Located in the West Village of Orange Lake Resort, The Reserve consists of 18 holes and 6,505 yards of expansive greens were specifically redesigned to be in harmony with our carefully preserved wetlands to give you the taste of natural Florida. While this course is the shorter of our two championship courses, it offers a challenging layout to test golfers of all skill levels. Driving range available.
---
When: Saturday June 4th, 2022. Tee Times from 12.30pm
Where: Eagle Ridge GC, Summerfield, FL
Details:18 Hole Stroke Play Competition (Flights classed by age)
Member's entry: $30 inc. range/warm up balls.
This is a 1 FREE Tournament credit required venue for annual members.
(If you wish to use a FREE entry credit please notify us on the entry registration form) 
Non-member's entry: $45 inc. range/warm up balls.
This event is ranked by GJGR – Global Junior Golf Rankings.
**PLEASE NOTE ENTRY FOR THIS EVENT WILL CLOSE ON THURSDAY JUNE 2nd, 2022 at 9pm. AFTER THIS TIME ENTRY CANNOT BE GUARANTEED. IF WE CAN INCLUDE YOU A LATE FEE MAY BE APPLIED**
We are always excited to return to our long standing "Home Venue" at Eagle Ridge. Great practice facilities, good greens and a challenging course that's always well maintained means we usually see some good scores returned by our players. Head Professional Dale Smauder and his professional team have always shown great commitment to the development of Junior Golf in our community and a great welcome to everyone and, in turn, we really enjoy playing there. We try to return here monthly and always keep things fresh by playing different 2 x 9 hole layouts each time.
Eagle Ridge boasts 4 great 9 hole course layouts and our visits are always popular.
Venue info and more course detail by clicking HERE
---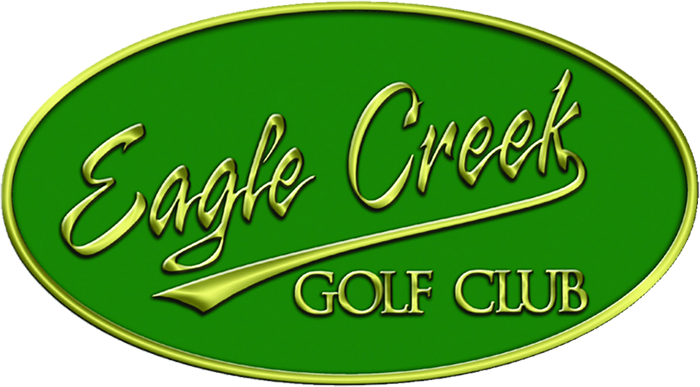 When:  Saturday June 11th,2022
Where: Eagle Creek Golf Club, 10350 Emerson Lake Boulevard, Orlando, FL 32832
Tee times From: 11 am. This is A 1 day 18 hole Tournament (ranked by GJGR- Global Junior Golf Rankings) stroke-play junior player event.
HJT Members entry: $60 and Non-Members $75.
FREE TOURNAMENT GOLF CREDITS: Please note this is a three (3) FREE Tournament Credit required venue. Please ask if you are unsure of how many credits you have banked.
*Please note golf cart rentals are limited to players only at this venue, if required they are available on arrival at the venue for an additional cost of $25 plus tax. Players have the option at all CJT events of riding or walking during play*
We are particularly excited to be revisiting this exciting Orlando Championship venue. Undoubtedly one of the best Orlando has to offer. Designer Ron Garl has tried to bring a touch of Scotland and Links Golf to The Sunshine State and check out some of those 60 bunkers…we think this is going to be another great Claret Tour day of junior golf and we hope you can join us at Eagle Creek GC. The info below and images are taken directly from their website: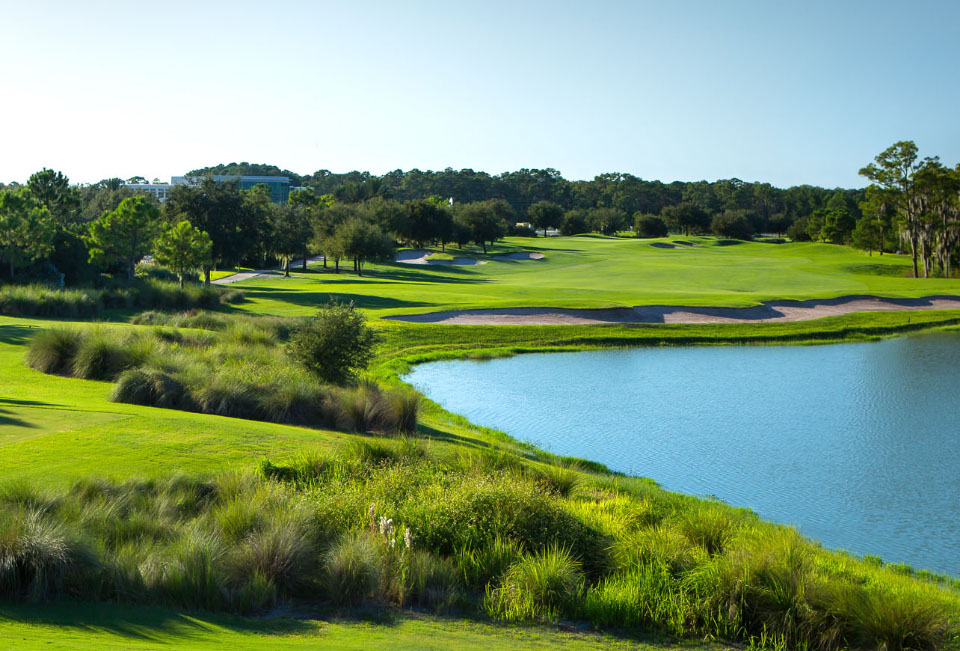 Eagle Creek Golf Club
Conveniently located minutes from the Orlando International Airport, Eagle Creek Golf Club Orlando was designed by world-renowned golf course architects Ron Garl and Howard Swan. It is an extraordinary 18-hole, 7200-yard, Par 73 championship course with five sets of tees for golfers of all skill levels and more than 60 bunkers and dramatic bulkheads are reminiscent of those found in Scotland and England. Overall, the true Scottish-style experience of Eagle Creek Golf Club stands out from other Orlando championship golf courses as a true golfing masterpiece!
Enjoy our unique Orlando Golf Club features like the spectacular 14,000 square foot, two-story clubhouse designed in a vintage, New England-manor style, which includes a fully stocked pro shop, the Belfry Restaurant – a 120-seat restaurant with private wedding and banquet space available, plus locker rooms and showers for men and women.
Whichever your occasion may be, we invite you to join us sometime soon for an exceptionally memorable experience at one of Central Florida's finest signature golf clubs.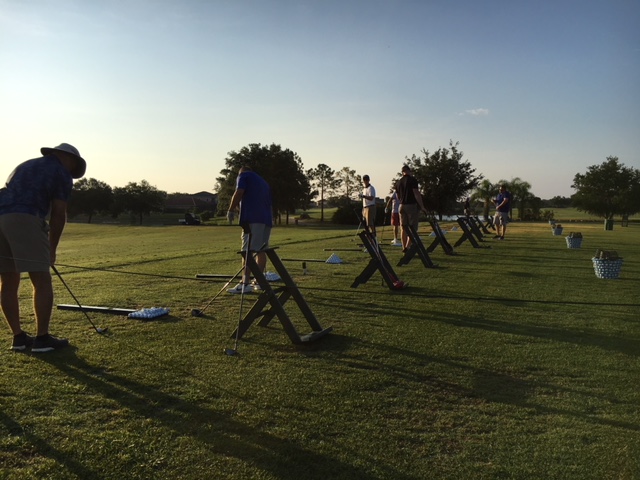 ---
Latest News