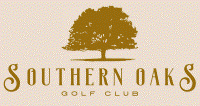 The Leona Curtis Junior Challenge 2023
Leona Curtis – Our friend.
It was with great sadness that we recently heard the news that we had lost a wonderful lady and a very good friend. If you are one of our many local players from The Villages, or you play regularly with us, you may have already known that Leona, wife of our very own "Coach Grumpy", Greg Curtis, had passed away peacefully at home after a long illness.
We were indeed blessed to know such a kind, happy and wonderful lady and she will be very sadly missed by so many. We do take great comfort in the many memories we have and knowing that she is no longer suffering any pain or discomfort. We believe she now rests peacefully in a better place.
Leona, like Greg, was a great advocate and supporter of junior golf in our community and it was always an absolute joy, especially over the last months, to see her with us at local tournament venues we played. Latterly her health may have been diminishing but her spirit and her beautiful smile ALWAYS shone bright, and never more so than when she was watching and supporting many of our young lady golfers play!
At the beginning of this year Greg and Leona asked if they could help to support both our tour, and a developing young player, by providing a player scholarship award to a deserving young lady golfer who is just beginning her own journey in the game they both love so much. The young golfer is Maren Richards (11) pictured above with Greg. This was an exceptionally kind gesture and one that we, and Maren's family, are extremely blessed and grateful for! Our wish was that Leona had had a little more time in good health to see more of Maren play but we do suspect she is still watching from the golf course in the sky as this exceptionally talented and happy young golfer makes her mark in golf with her help.
In return for everything she gave to our own lives, to junior golf and to our tour, we would like to announce that our junior tournament at Southern Oaks in The Villages will now be named The Leona Curtis Junior Challenge.
We invite junior golfers, parents, supporters and family and friends of Leona to come along and enjoy a day of fun and celebration as we remember our friend while doing one of the things Leona loved to do…watching kids play golf!
The Golf Course in the Sky
As 18 flags flew at half-mast and
glasses were soberly raised high,
the latest member was having a ball
at the golf course in the sky…
Thank you, Leona,
Yours in Golf,
Keith and Fiona XXX
---
To players:
When: Saturday May 13th, 2023. Tee Times from 12.00 pm
Where: Southern Oaks Championship, The Villages, FL
Details:18 Hole Stroke Play Competition (Flights classed by age)
Member's entry: $49.00
Non-member's entry: $69.00
Alumni/Senior entry: **18-21 Seniors are invited to play this event in a separate senior player only flight. Entry : $69.00
Golf Cart Rentals are available for players who wish to use them at the venue at a cost of $25 plus tax
REGISTRATION CLOSES ON THURSDAY MAY 11th AT 8PM.
This event is ranked by GJGR – Global Junior Golf Rankings.
We are delighted to bring you this exclusive Claret Junior Tour opportunity to join us and play in this ranked (GJGR) junior tournament here on the latest Championship Golf Course recently opened in The Villages. those of you who have played in The Villages will know already just how well maintained these Championship venues are, Southern Oaks is yet another example of an expertly designed and challenging course and last year we were the first EVER Junior Tour to experience all that it has to offer as a competition venue.
That first visit was exceptional and a great overall experience and we cant't wait to return once more !
Tyler Krager is the Head Professional at Southern Oaks. Tyler is a great friend and supporter of junior golf who was instrumental in assisting us forge a great relationship with The Villages when he was at another of our, now regular, Villages venues- Glenview Champions. We are very much looking forward to reconnecting with Tyler and his team at Southern Oaks again this year and many future visits to this awesome location.
We hope you can join us for this one, we expect it to be popular so please register early to avoid disappointment. Southern Oaks, for many traveling into the Villages, is in a great location too being very close to The Turnpike.
Here's some info from The Villages Golf Website:
Designed by The Villages long time course architect Kenny Ezell, Southern Oaks Golf Club is unique with three Par 3's, three par 4's and three par 5's on each of the 9's. Each of the par 3's, 4's and 5's play in different directions, giving you a unique experience on each and every hole. Five sets of tees ranging from 6500 yards from the Gold Tees down to 4000 yards from our Friendly Tee's offer an exceptional, playable golf course no matter the ability level.
Click on the link for a downloadable scorecard of Southern Oaks.  SOUTHERN OAKS